Send mail. Follo

w

feeds

and tweets.
Non-digital contact coordinates.
If you have a message for me that you don't want to share on the site, send me an email here using this form.

Feeds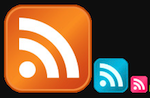 You can get the feed showing the recent blogposts on this site in three versions:
1. ENGLISH FEED: Posts in English only
2. DANISH FEED: Posts in Danish only
3. ENGLISH + DANISH FEED: Posts in both English and Danish.
Twitter
Tor Nørretranders on Twitter:
Follow @Norretranders

Non-digital:
Tor Nørretranders,
Strandvejen 413,
DK-2930 Klampenborg,
Denmark
Phone: + 45 39 40 44 70
Fax: + 45 39 40 44 60
Skype: tornorretranders