Little Sun is a beautiful piece of technology and art – a lantern, a small lamp powered by a battery that is recharged by a solar cell on the back of the lamp. Five hours of sunlight gives you five hours of LED light from the small diode on the front of the Little Sun. That way you can have light where there is no electricity grid, entirely out in the bush. This is great for people who happen to live in a part of the world where there is no grid. Thus it can be of huge importance to the 1 billion people on this planet that do not have access to electricity at the moment.
Little Sun is a model for the future of technology – non-centralised, robust, self-supporting technology that enables people to help themselves. It has been developed by Danish-Icelandic artist Olafur Eliasson and the Danish engineer Frederik Ottesen. In the rich part of the world you can buy one for 20 euros and thereby make it accessible in the part of the world where it is really needed, for instance Africa.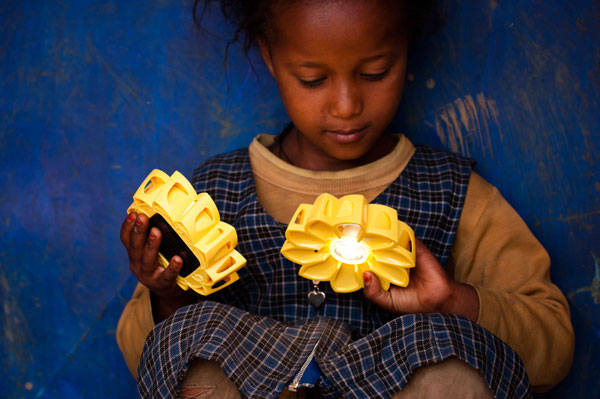 It was presented originally at the Tate Modern in London during the Olympics this summer and later at the Biennale in Venice.
There is a lot of  great material on the lamp at the Little Sun homepage where you can also buy one for your field trips.